Updating Text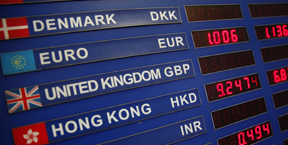 Indicative Rates
Today's Indicative Currency Rates
Habib Finance Australia Ltd. offer great rates and service to its regular customers but are proud to be one of the first choices for International Traders to cover their positions.
We offer some of the best rates in the market, and cut down our own spreads in order to offer competitive rates to all our customers.
By staying up-to-date on market trends and current events, our FX desk is able to make informed decisions on exchange rate movements. Rates can and do fluctuate through the business day so to ensure you know the exact rate before you send money – call on +0433 100 786.
To receive news by email or SMS (feature available shortly) on the latest rate move in your favourite currency.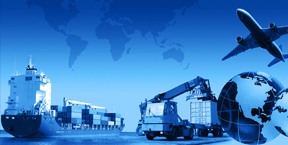 We send the advance payment against import of goods.
We deal in trade documents:
We negotiate and accept the documents on collection basis.
PAYMENT ON A COLLECTION BASIS:
This method is one of the most widely used in the purchase and sale of goods and services in foreign markets. Under this arrangement, the seller forwards shipping documents, invoices, insurance certificates and other relevant documents through a bank to the buyer's institution.
Documents against Payment (DP) or CAD Cash against Documents
Documents against Acceptance (DA)
Why is this payment method right for you?
Ensures supplier has met your terms and conditions before you pay them
Strengthens your negotiating position by offering a guaranteed payment
Can be used to improve your cash flow position
International Payments For your Business
If your business makes international business payments we can provide you with competitive exchange rates. Habib Finance exchange rates are closed to the whole sale rates that may lead your company to a substantial savings as compared to the rates offered by the banks.
We provide personalized service in order for you to deal with our expert dealer.Currency booking through foreign currency specialists, giving you the confidence to make decisions.
We use the latest highly sophisticated technologies in order to offer you up-to-date quotes. We believe it is highly important for you to be able to control your funds whenever you wish, that is the level of service you deserve.
We can execute orders for the customers who want to buy or sell foreign currency either for trading purposes, for importers or exporters, or for investment purposes.
Key Features:
Benefit from local service with global scale and security.
Flexibility to move between currencies to take advantage of favourable exchange rate movements.
No Upfront account keeping fee
Hedge your positions avoiding to sustain loss
Book your forward covers to take advantage of rates
Currency Exchange :
Knowing the daily currency exchange can save you a lot of money if you need foreign cash.
Please try us for best currency rates with no exchange fee or commission.
Lots of people travel daily overseas and need to exchange cash for the destination country, this is where we can help you to exchange your currency through us.